We perform cataract surgery in Hoffman Estates, Northwest Chicago
Cataracts refer to when the normally clear lens of your eye clouds over. In a nutshell, cataract surgery removes this hazy lens and replaces it with a transparent artificial intraocular lens (IOL). At Sullivan Ostoich Eye Center, Dr. Kevin L. Sullivan is a board-certified ophthalmologist and surgeon, expertly qualified and highly experienced in performing laser and cataract surgery.
The main symptoms of cataracts are blurry vision and increased glare from lights. Sometimes these problems are so minor that they don't disturb your daily life. However, when cataracts are more severe, they can impair your ability to live normally, such as:
Driving
Performing your job properly
Watch television
Climb staircases
Identify faces confidently.
Cataracts may also interfere with medical treatment of another ocular condition, such as diabetic retinopathy or macular degeneration, as they can prevent a thorough eye examination of the back tissues of your eye. These are all reasons why your eye doctor may recommend cataract surgery. Dr. Sullivan will meet with you in Northwest Chicago to discuss your candidacy for the procedure.
Preparing for Cataract Surgery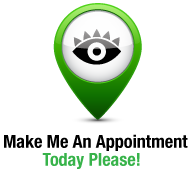 There are a variety of types of IOL's available, with different features. To determine the best option for you, it's advised to discuss the benefits and risks of each type with your eye doctor or optometrist.
About a week before your scheduled surgery, an ultrasound test will be done to measure the shape and size of your eye. The procedure is relatively quick and totally painless. These measurements will help decide upon the most appropriate type of IOL.
You may be advised to discontinue specific medications prior to cataract surgery, in case they raise your risk of bleeding during the procedure. To decrease the risk of infection, antibiotic eye drops may also be prescribed for a few days. From 12 hours before the surgery, you may also be instructed not to eat or drink.
Watch Dr. Kevin Sullivan Perform and Explain Surgeries
What to Expect During Cataract Surgery at Your Hoffman Estates Eye Doctor
Start to finish, the entire procedure generally takes one hour or less and is done on an outpatient basis. We'll walk you through the basic steps of what to expect:
Your eye doctor will insert dilating eye drops and you'll be given local anesthetics to numb the eye region. You may also be prescribed a relaxing sedative that will make you groggy but not put you to sleep.
The clouded lens will be removed and an artificial, clear IOL will be implanted. The implant is composed of either plastic, silicone or acrylic, and you will not be able to feel, see or sense it in your eye. It becomes a permanent part of your care and needs no care.
Immediately after the surgery, your vision will likely be blurry. This should improve within a couple of days, as your eye heals. You will not be able to drive yourself home after the surgery, so be sure to arrange a ride. You may also need help for about a week, for activities such as lifting and bending may be limited by your doctor.
Will I Need Glasses After Cataract Surgery?
One of the most asked questions after cataract surgery is, are glasses necessary? For this, and all typical questions regarding cataract surgery, ask your Sullivan Ostoich eye doctor!
What to Expect After Cataract Surgery
Within a day or two after the procedure, you'll need to return for a follow-up eye exam with a member of the optometry team in our Hoffman Estates office. We are trained to provide quality co-management for cataract surgery.
Mild discomfort and itching are common complaints, and it's important to refrain from rubbing or pushing on your eye. You may be given a protective shield or eye patch to wear on the first day, or for a few days after the surgery. Medicated eye drops may also be prescribed. Expect your complete course of healing to take about eight weeks.
This is a very common, safe procedure, and cataract surgery complications are not typical. If complications do arise, they are usually treated easily. Some possible risks include bleeding, infection, swelling, retinal detachment, glaucoma and loss of vision. If you have another ocular disease or serious medical condition, your chance of complications is higher.
The vast majority of people who undergo cataract surgery enjoy restored, clear vision as a result!
Contact us at Sullivan Ostoich Eye Center to schedule a consultation.